When our sister business, Boulevard Urban Living, decided to move to Scottsdale last year, the principals — Scott and Susie Wallace — of course opted to do the interior design and store layout themselves.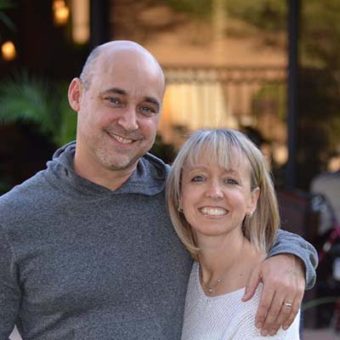 The space on Scottsdale Road was on the northwest corner of Scottsdale Road and Thunderbird in a space that had been vacant for many years. From a cursory look at the interior space, you could see why no one had been tempted to move into the dreary spot. But the owners of Boulevard Urban Living (who are also the owners here at Habitat!) saw something that others did not: great structural bones that could be used as the backdrop for Boulevard's industrial-meets-modern motif.
Project Highlights:
High, exposed ceiling with original wood beams, pipes and ductwork exposed giving the space an airy, industrial feel.
Rather than minimize the structural support columns, Scott opted to build them into a key visual structure by building them out and cladding them in brick from floor to ceiling. The columns work to accentuate the ceiling height and fill in the space.
To break up the space, they designed and fabricated a series of stacked, plywood shelves supported by floor to ceiling steel beams. The stacked plywood provides a modern-yet-industrial vibe with the shelves support two objective: providing storage space for product and breaking up the space without closing it in.
Thru their custom fabrication arm, our owners designed and built a reception desk for the designer to work with client complete with a barnwood cladding on the front.
To complete the industrial/modern vibe, the couple opted for a ground & sealed concrete floor.
The end result: one of the most talked about new retail locations in Scottsdale. If you haven't been, come check it out for yourself! Address: 13802 N Scottsdale Road, #134, Scottsdale, AZ 85254.
Before
During
After
Want to Learn More?
We have a range of design and remodeling capabilities. Let us know how we can help!
To set up a design consultation or estimate, call Scott at: (480) 842-5036
Or click below to schedule:
Request Design Consultation
Get Remodeling Estimate