Creative options for your custom kitchen
The kitchen is the heart of the home: its where the magic happens and in most of the occasions, it's where the family will get reunited most of the time. It is not a surprise, then, that most people will want a good looking, pretty kitchen that they can show off to guests and that they can look at for hours on end with their families !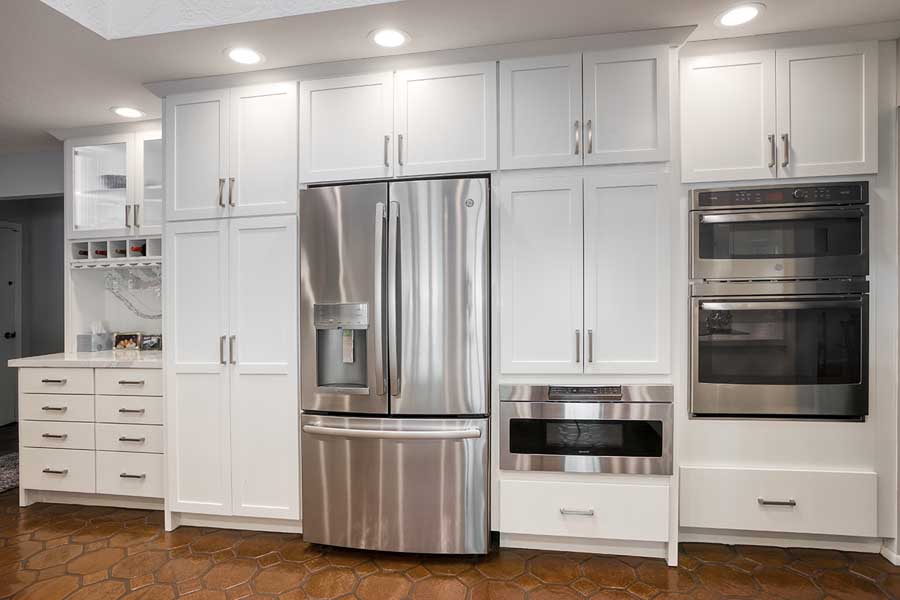 Creative flooring options for your kitchen are unusual, and that is what makes them all the more special: they are sure not to get old, and they will add an original touch to your house that will make it memorable.
Carpet tiles:
A lot of people shy away from using carpet in the kitchen because they believe it to be unhygienic and difficult to clean. However, the new carpet tiles that are designed and tested to withstand heavy use are also easy to install and clean, and they can be removed easily for thorough clean up jobs. Carpet tiles are not only stylish, but they are less cold than regular tiles as well: for extra cold homes, they could even help you save money on heating and insulation.
If you want to use carpet tiles in your floor but you don't want to go the boring route, use them only for selected areas of the kitchen: it will be almost as if you had an actual rug !
Stone flooring:
One of the most durable options out there, stone flooring is not only resilient and can deal great with the passage of time; but it is also incredibly beautiful and allows a lot of options for creativity. Mixing and matching different types of stone, different sizes or colours or even creating patterns with different stones will, of course, come at a price but they create an absolutely stunning finish that will be the talk of the town: you won't ever want to leave your kitchen !
Stone floors can be a bit cold, so we would recommend installing heating under it to keep it warm during winter.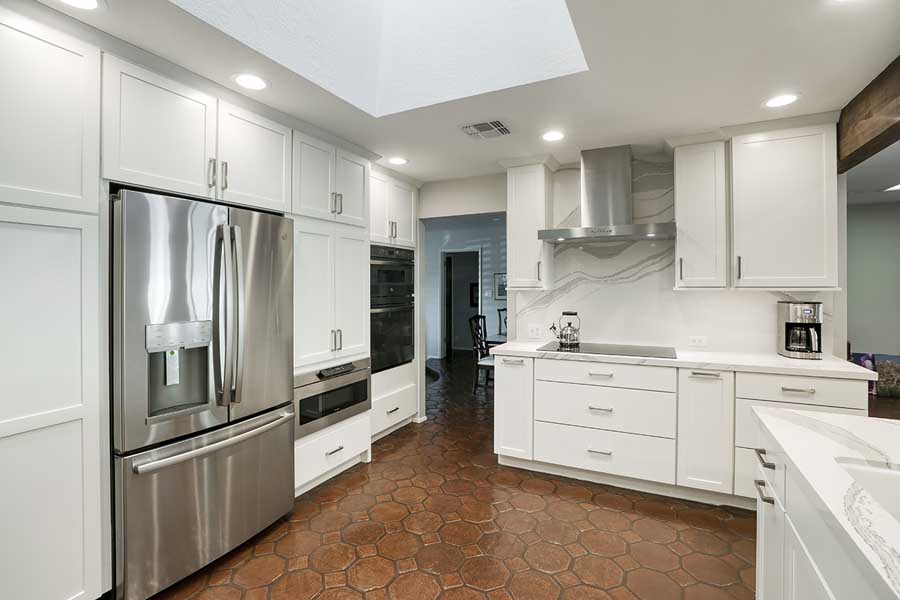 Wood laminate:
Easy to clean, easy to maintain and reasonable priced: there is such a thing as a reason why wood is the most popular option for your kitchen. While popular, it can be a bit boring; but do not worry: you can still get creative with it. Combine different colours of wood to create a pattern, or delimitate areas in your kitchen with different types of wood to create a very modern, original look !