Are you tired of seeing the same old drab entryway to your home? Is it time you think about getting your windows upgraded? Is your exterior paint long past its best-before date and peeling off your walls? Well, maybe it's time that you consider an exterior makeover. Scottsdale is our home too and we're excited to start adding a splash of creativity and elegance to your homes to give them that new and revitalizing look.
Exterior Makeover Scottsdale
So, how about it then? At Habitat Renovations, we offer a brilliant exterior makeover package where we work with you to achieve that dream home look. Whatever you've been planning, we're sure to be able to deliver it for you. In fact, we are certain that we can go above and beyond whatever you might have expected!
There is so much for us to play around with exterior makeovers and once you start pointing out your current problems, we're happy to capitalize on them and make your home into something you never knew you needed! From a simple entryway makeover to a roof replacement to architectural details, we aim to please and we work tirelessly with you to make sure you get exactly what you want out of our service.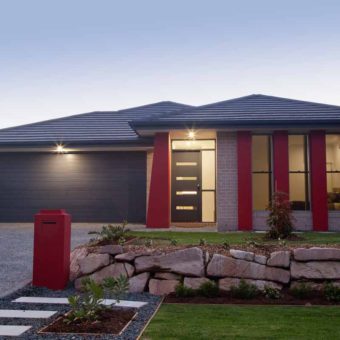 What Is Included?
In our exterior makeover package, it's a good thing to know what we are capable of. The honest truth is: there isn't much we won't do to please you! We have a list on our website of all of the things that are included in our package. In short, we can revitalize your entryway or your front door to make your home as welcoming as ever. We also offer window and skylight renovations to bring an added warmth and homeliness to your place!
But that's not all! We do any exterior paint that might be required and can completely change the look of your house with a perfect coat. We also offer an excellent roof replacement and repair for any roof that might need a little bit of TLC after the arduous task they usually have facing the elements every day. Finally, we offer stone, stucco, or paint treatments – whether you're replacing the old layer or trying something completely new!
Summary
So, how does all of that sound? At Habitat Renovations, we pride ourselves on our excellent service and we're sure you'll find that your home will be almost unrecognizable (in a good way!) once we're done. You'll be proud of the home you're left with. Just head over to our website and see for yourself what we've got available. You can get an estimate generated quickly for all the services that you require!